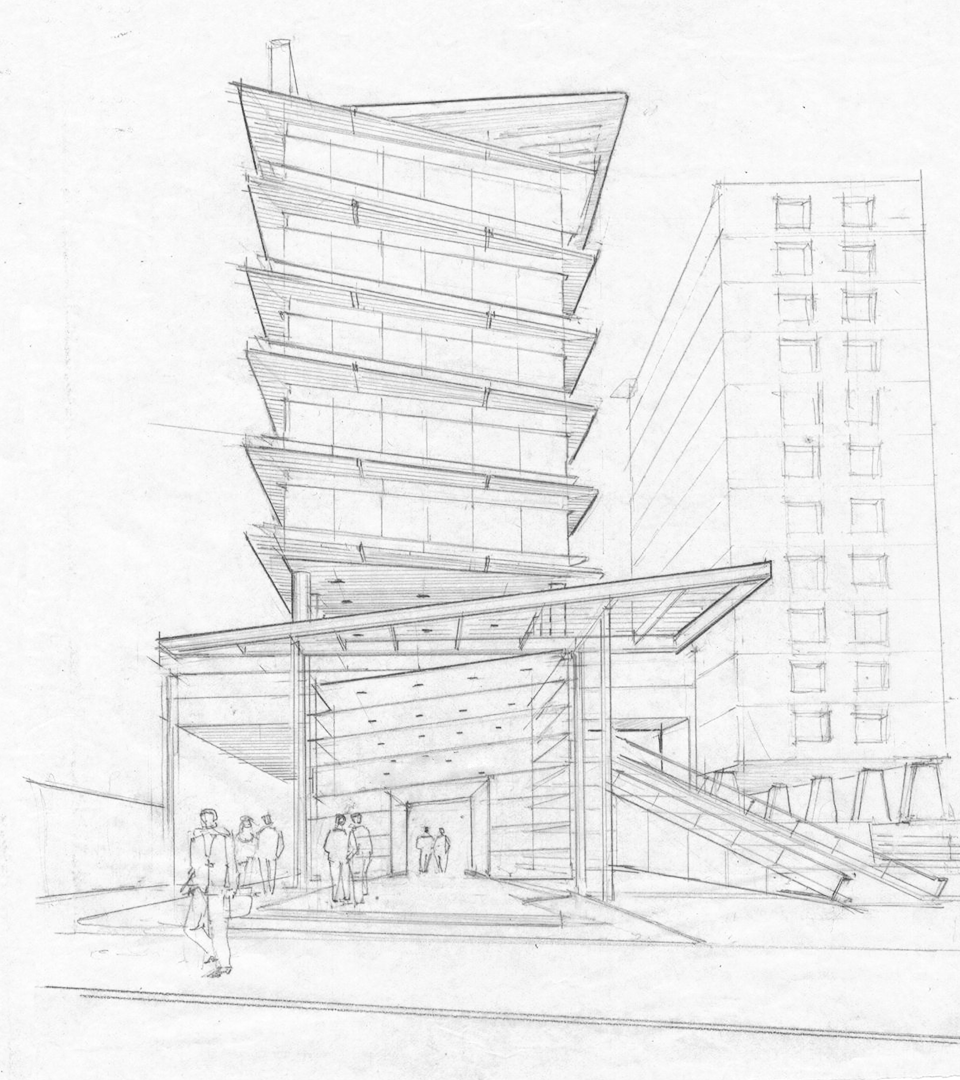 About Us
Elysium Capital Advisory Pvt. Ltd (Elysium Capital) is a boutique investment banking enterprise with a niche leadership in real estate ecosystem. Since our inception in 2012, we have brought in a new approach to real estate financing in the country. Headquartered in the financial capital of country - Mumbai, we have regional offices in Bangalore and Hyderabad.
We are an organization run and owned by a group of professionals who have built a culture of integrity, service and innovation. Our approach is driven by our senior management, a group of senior ex-bankers and professionals having an aggregate experience of more than five decades in project finance, business banking and investment advisory. We drive business on an ownership based model taking full responsibility of clients and the associated financial institutions. Our goal has always been to be the first choice advisory enterprise for anyone seeking project capital in India. To this end, our exclusive focus is to offer our clients a full spectrum of investment banking services including capital raising, debt syndication, deal structuring, corporate lease financing, working capital finance, mergers and acquisitions, private equity and research advisory.
Our experience and capabilities in raising capital for real estate and infrastructure companies is the hallmark of our success. We have assisted our clients raise over INR 4000 crores in the last four years of our operations while crossing more than INR 1000 crores in the last financial year itself. In all the transactions we have executed till now, we have worked on independent mandates and have had a success rate of more than 85%.
Elysium Capital was founded by Mr Subhash Udhwani – a senior corporate and investment banker. He is an IIM-B alumnus and a fellow member of Institute of Chartered Accountants of India.
Clients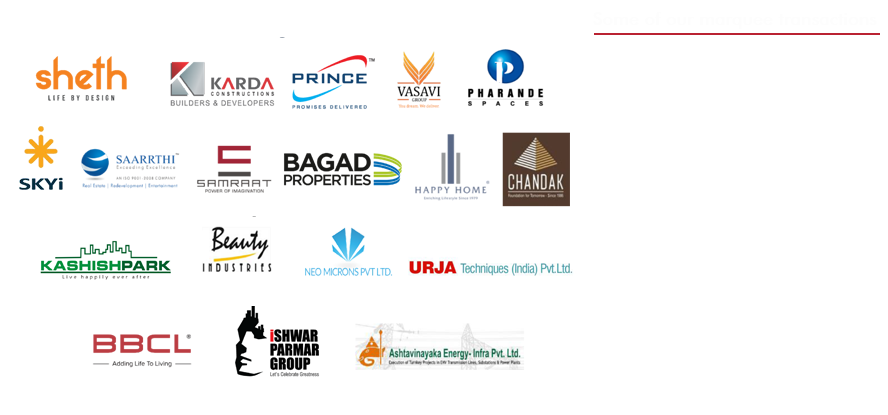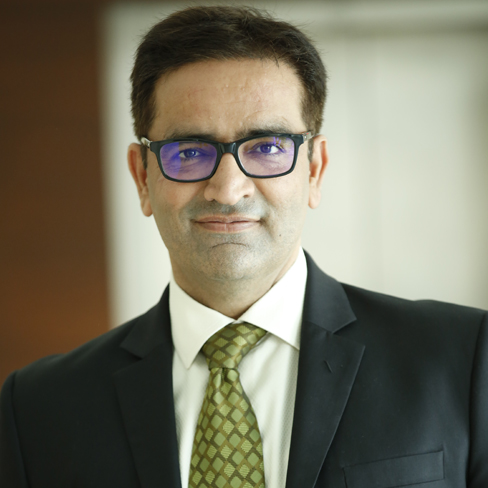 With 20 years of professional experience across various aspects of financial services, Subhash, the founder is the cornerstone of the organization.

An IIM Bangalore alumnus, a fellow member of Institute of Chartered Accountants of India and a qualified cost accountant, Subhash had a highly stimulating and successful stint in ICICI Bank in various capacities, primarily in the bank's corporate and real estate division heading Real Estate Credit and Asset Relation Group for the entire bank.

He has independently handled one of largest real estate portfolio in India having a client base of more than 110 corporates and structured and executed transactions of more than INR 25,000 crores across entire Corporate and Real Estate spectrum covering residential, commercial, malls, lease based financing and structured debt.

As the head of Asset Relationship Group, Subhash had also handled restructuring and stressed assets deals in close coordination with RBI and other syndicate bankers.

In his overseas stint with ICICI Bank, he served as deputy CFO for ICICI Bank's Europe operations based out of London.

Subhash is an avid traveller and trekker and has traveled across India and many of the countries across the world.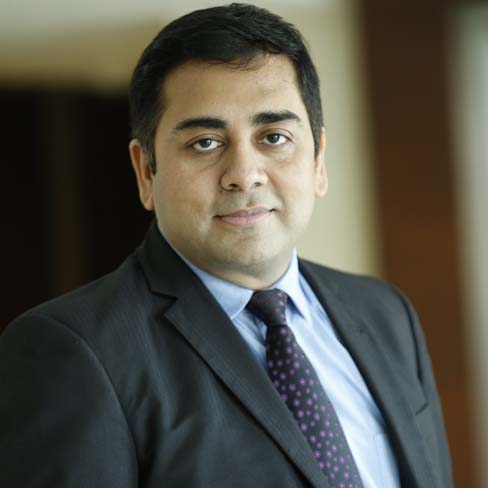 Amit spearheads deal origination in West, North and East India. He also heads the HR, operations and administration in the company.

He has 15 years of professional experience in quality business acquisition, relationship management and banking operations with Yes Bank, ICICI Bank and UTI Bank managing large sized branches in SME and corporate client acquisition and servicing.

Amit is an expert hand in managing critical areas of operations like handling of Ultra HNI relationships, handling critical regulatory cases and handling of comprehensive audits and SOX processes. In his career he has been a recipient of numerous awards in Sales, Audit and Service Quality.

He has a Masters' Degree in Management Studies (MMS) from University of Mumbai and a Masters' Degree in Economics from the prestigious Delhi School of Economics.

Amit is an active Rotarian and supports causes related to youth, healthcare and social issues.



Komal is an industry specialist in Human Resources and CSR activities having worked relentlessly as an independent advisor in these areas. She heads HR, administration, customer service and CSR initiatives in the company.

She holds a post graduate degree in Human Resource Management. Being an entrepreneur at heart, she has launched and managed some of the most successful design boutiques in Jaipur before co-founding Elysium Capital.

She has a proven people-management skills coupled with professional competencies in the areas of human resources and client engagements.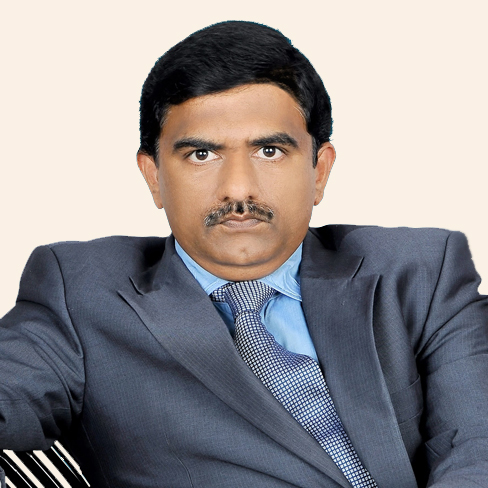 Naresh has 19 years of professional experience in the BFSI sector. He has been a corporate banker associated with large financial institutions viz. Cholamandalam Finance, Citi Financial, HDFC Bank Ltd., Reliance Capital and ICICI Bank.

He specializes in the real estate financing and has thorough knowledge of various means of financing in the ecosystem. Naresh managed a book of INR 3000 crores of real estate exposure for ICICI Bank as the sales head for South India.

Prior to becoming an expert in real estate financing, he gained experience in core financial products viz. Loan Against Property, Lease Rental Discounting and Home Loan for financial institutions across South India.

Naresh is a mechanical engineer along with a Masters' Degree in Marketing from Central University, Pondicherry and an MBA in Information Systems from JNTU, Hyderabad.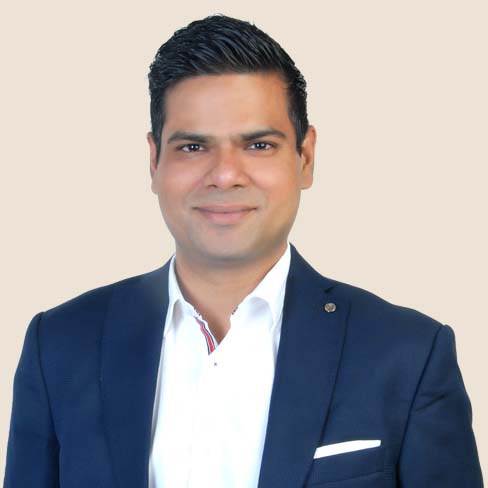 Prateek takes care of deal origination for corporate clients of Northern and Western India. He takes care of end to end delivery of the transaction including the proposal presentation, credit appraisal, client servicing, documentation and structuring of the transaction.

He also spearheads the company's marketing initiatives and has worked for large corporations for significant part of his career before beginning his journey as entrepreneur in 2012.

He has played different roles from managing sales at a telecom firm to being the director of a company which focused on international trading of metals.

Prateek holds a degree in engineering from the University of Nagpur.



Mittal takes care of the credit and risk assessment department and existing premium client relationship.

She has extensive experience in deal structuring, credit monitoring and financial analysis. She has worked on numerous assignments related to loan syndication across sectors with a specialization in real estate and textiles sectors.

Mittal is a Chartered Accountant by qualification. She is a passionate traveler and has traveled extensively across the country and the world.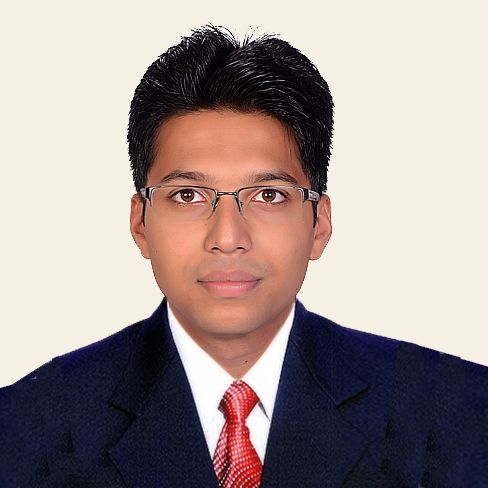 Naman takes care of credit risk modeling, project assessment and premium relationship handling.

He possess well-grounded experience in the field of Debt Syndication where he was involved in detailed financial analysis as well as structuring and restructuring of debt profiles of the organizations. He also has extensive exposure in Risk Management Advisory during his stint with Ernst & Young.

He is a Chartered Accountant by qualification and is a Level III CFA Candidate from CFA Institute, USA. He loves traveling, reading and playing badminton and cricket.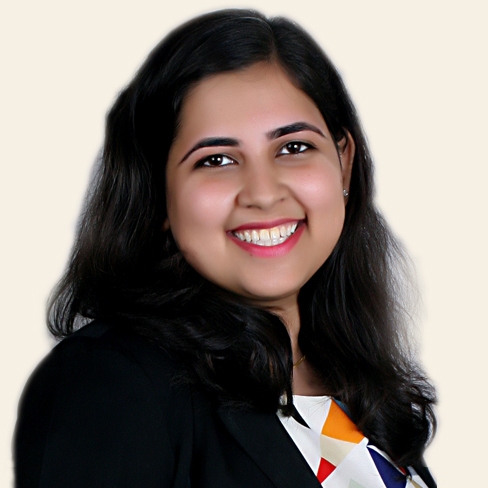 Lalita assists the head of credit in credit assessment, client servicing, due diligence, and documents handling. She has had extensive experience in accounts and taxation during her articleship and during her stint at Schlumberger Asia.

Lalita has a graduate degree in commerce and is a CA final candidate. In her pastime she likes taking nature treks, reading crime thrillers and solving sudoku.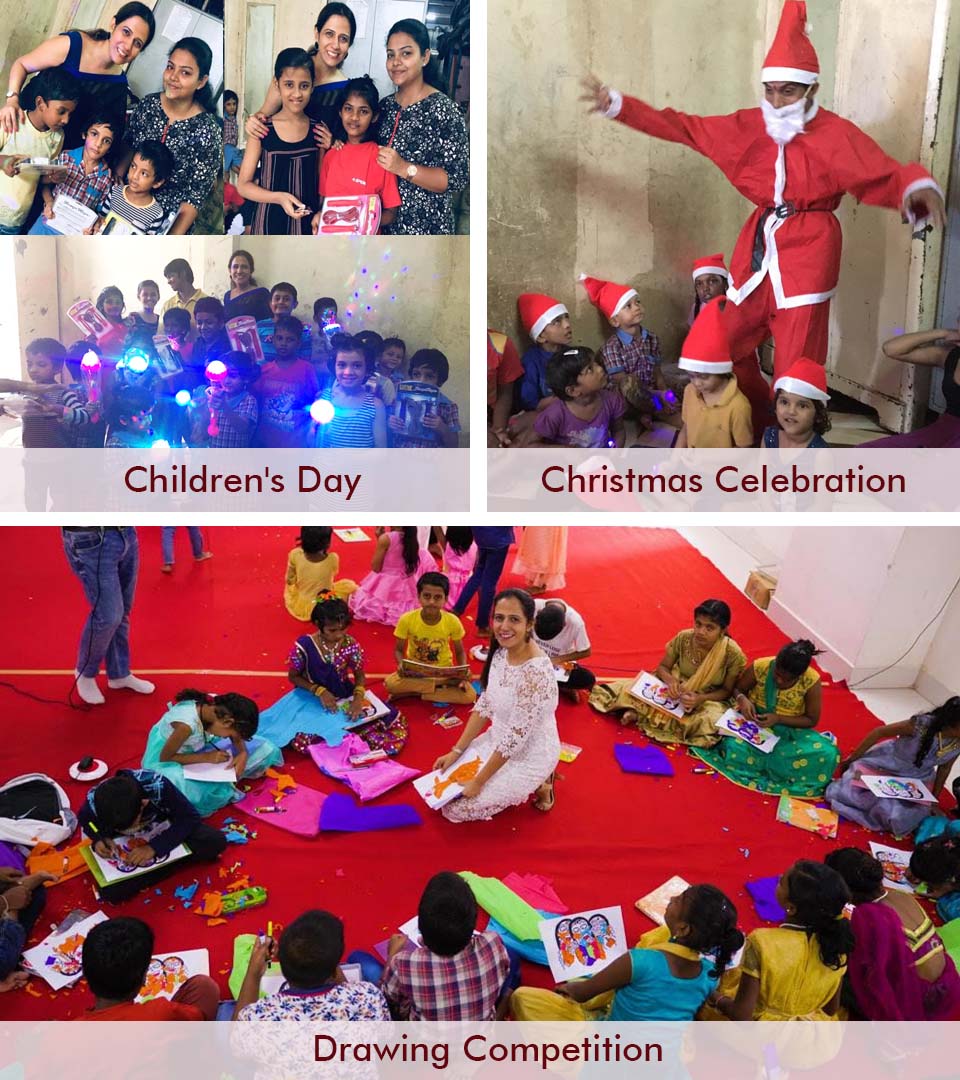 Elysium Smiles
"We make a living by what we get, but we make a life by what we give."- Winston Churchill It is said that when one grows, one must give it back to the society with all humbleness and gratitude. At Elysium capital, we attribute our success to the two most important aspects of human existence –
a. Quest for knowledge and excellence
b. Bringing a smile on every face we connect with
Though the organization has been donating to various charities since its inception, we thought it is apt and worthwhile to institutionalize our contribution towards the society. To this effect, Elysium Smiles, the CSR initiative of Elysium Group was created.
The entire purpose of this CSR initiative of Elysium Capital is to address social issues especially related to the underprivileged and deprived strata of our society through a focused and planned approach. Elysium Smiles is being constituted into a Trust, managed by Ms Komal Udhwani along with other Trustees.
Our approach in contributing towards society is not through mere donation of grants; every project will focus towards empowering the target group with enablers so that they are able to unshackle the existing constraints in their growth. The projects are solely executed by Elysium Smiles.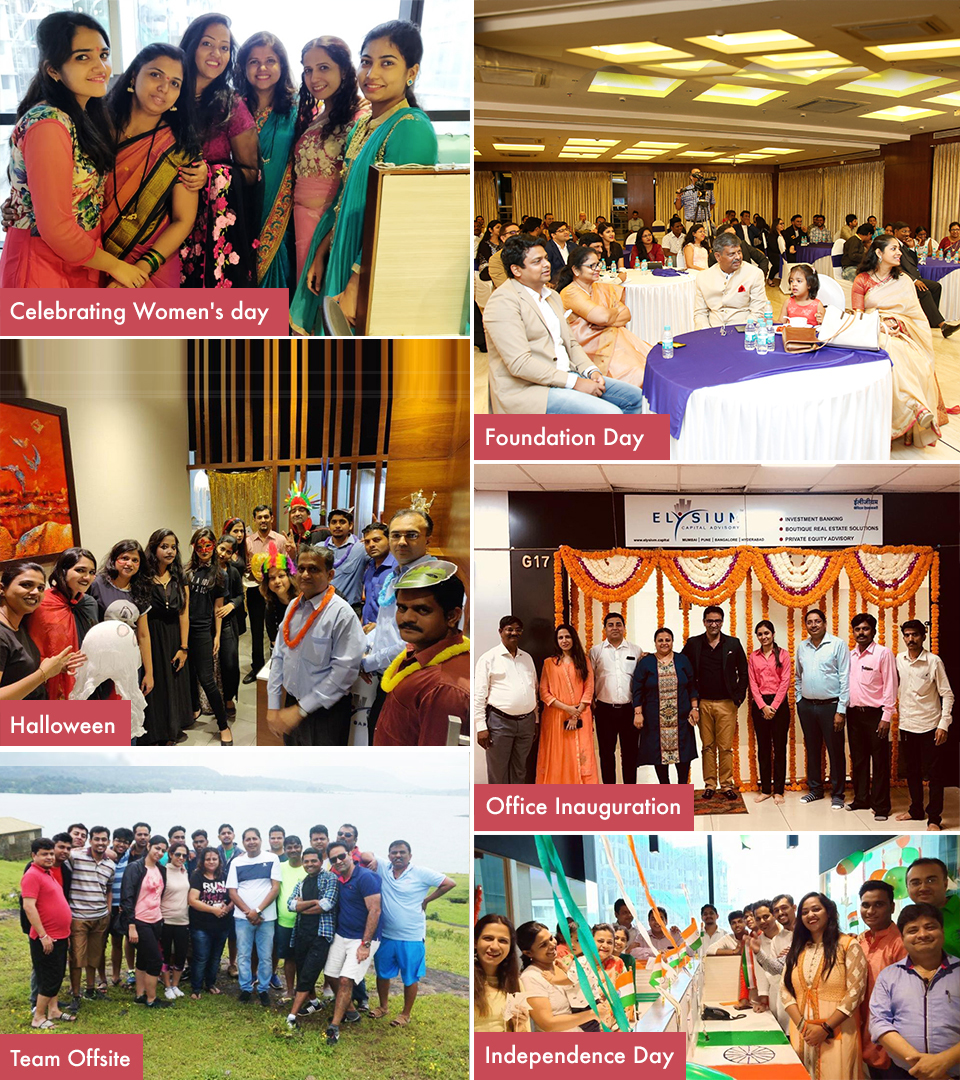 Life@Elysium
At Elysium, we take challenges and the ensuing change as a way of life. The work environment is such that the employees are internally bound to question the status quo, suggest improvement in best practices and embrace the change.
In everything we do, we strive to add substantial value. Every external stakeholder interaction is considered as an opportunity to create a positive impact.
As we work hard towards all this and more, we also ensure that we rejuvenate ourselves by having lots of fun in the form of team outings – to movies, leisure holidays, treks and fine dining.
To top it all, we have progressive policies like extended and flexible maternity benefits, special occasion leaves, paternity leave, training programs, sexual harassment policies etc.
In short, we believe in the saying – "Work hard and Party harder"
Want to join us? Apply
Say Hello!
Registered & Corporate Office:
A 905, O2 Commercial Complex, Asha Nagar, Mulund (W), Mumbai 80
Regional Office (South):
417, South Block, Manipal Business Centre, MG Road, Bangalore 01