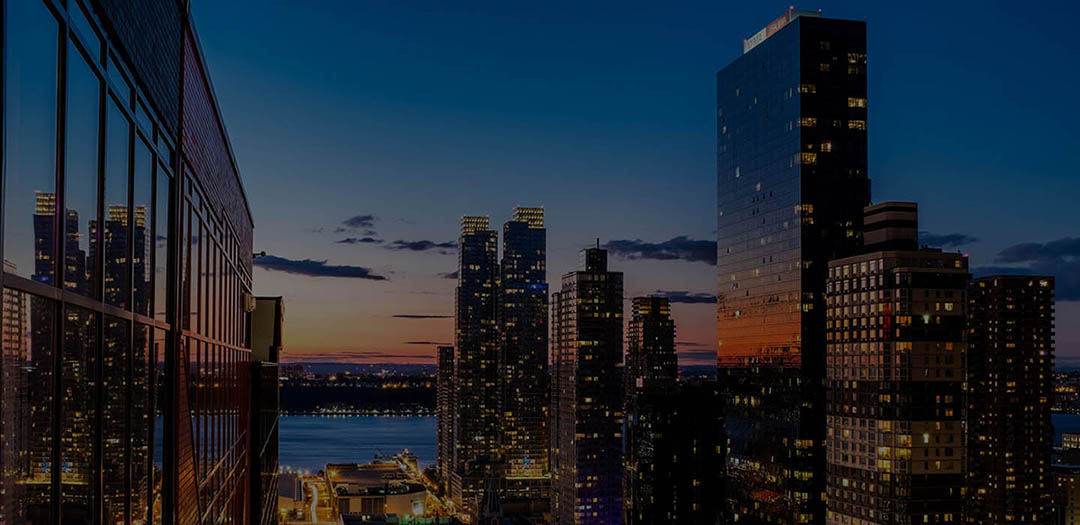 About Us
Elysium Capital Advisory, founded in 2012, is a boutique real estate solution provider and an expert in SME and structured funding.
Subhash Udhwani, founder of Elysium Capital, is an IIMB alumnus and a Fellow member of Institute of Chartered Accountants of India, and has an experience of 18+ years in corporate sector. Before embarking on his dream start up, he worked for ICICI as Dy CFO – ICICI Europe, and India head – Credit.
The journey of Elysium Capital has been phenomenal. Elysium Capital has closed transactions totaling INR 1800 Cr. These transactions were spread across sectors viz. real estate, hospitality, EPC, infrastructure, trading and manufacturing.
Elysium Capital has covered entire spectrum of structured real estate funding, vanilla construction funding, lease rental discounting (LRD), private equity placement (PE), land acquisition, debentures placement, receivable funding, last mile funding and stressed asset management and business & SME loans.
Elysium Capital has successfully placed non-convertible debentures (NCD) in a short span of time. Elysium Capital has managed to close transactions across various cities in India viz. Mumbai, Pune, Chennai, Kolkata, Ahmedabad, Jaipur, Nashik, Nagpur and Kochi.
Elysium Capital believes in team work, and has different teams for business acquisitions, credit & underwriting and client service. Elysium Capital has Chartered Accountants, MBAs and experts with an average of 10+ years of corporate exposure handling all needs of clients.
Elysium Capital thrives on client engagement and relationship rather than transaction-based relationship, which is clearly demonstrated by its success rate on 'transaction fulfillment', which stands at a whopping 85%, which is more than double of industry average. A repeat business of 100% by its clients shows tremendous faith Elysium Capital commands in its engagements.
Vision – We strive to be the first choice Advisory for companies seeking capital in India.
Mission –  We will provide advisory on clients' capital management requirements knowledge based deal structuring backed by strong risk analysis.
Values – We thrive to deliver solutions in a time bound manner ensuring transparency with a result-oriented approach.
Achievements
Some Incredible

Achievements
About Elysium
Clients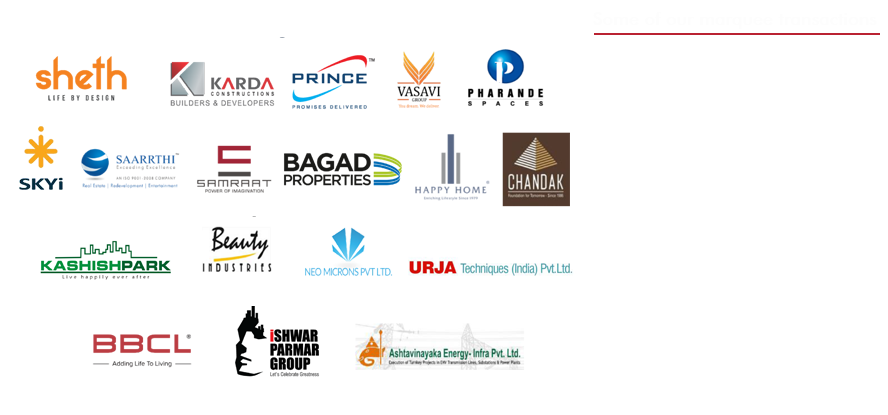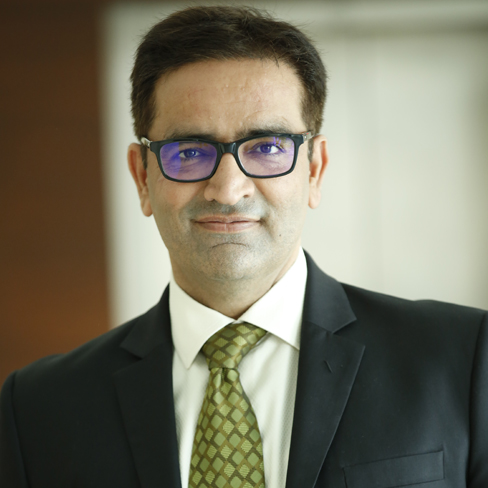 Subhash Udhwani, an IIMB alumnus, founded the company in 2012 after a successful corporate stint. He is a dealmaker specialising in real estate and infrastructure financing alongside advising his clients on scaling up their businesses.

He is a risk professional par excellence having headed the Construction Finance Credit vertical at ICICI Bank before embarking on his entrepreneurial journey.

He also led ICICI Bank Europe operations as Dy CFO based out of London. Subhash started his career as a Financial Analyst with HPCL, a global petroleum giant.

Subhash is an IIMB alumnus and a Fellow member of Institute of Chartered Accountants of India and a qualified Cost Accountant. He is also Topper in B.Com examinations at Rajasthan University.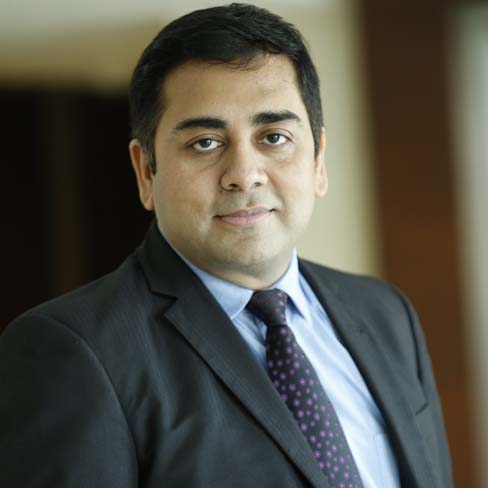 Amit looks after the business development in Project Finance for North & West India. He is also spearheading the company's foray in MSME and VC funding space.

He is an expert in handling complex and high networth relationships, operations and compliance.

He has an experience of 13 years having worked with UTI Bank, ICICI Bank & Yes Bank having headed flagship branches in SME, Retail and Corporate client acquisition and servicing.

Amit has a Master's Degree in Management Studies (MMS) from University of Mumbai and a Master's Degree in Economics from the prestigious Delhi School of Economics.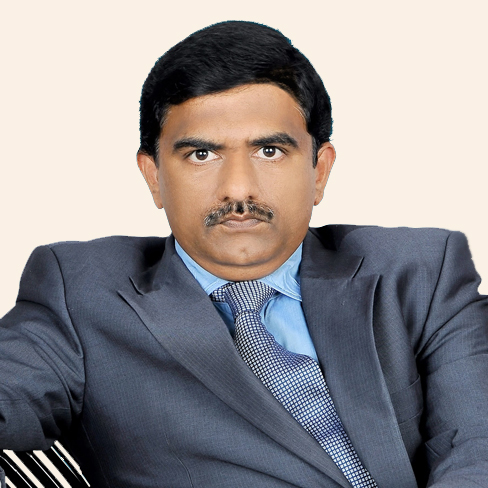 Naresh Kumar is based out of Bangalore and takes care of Construction Finance across south India. He has 19 years of professional experience in the finance industry. He has been associated with large financial institutions viz. Cholamandalam Finance, Citi Financial, HDFC Bank Ltd., Reliance Capital and ICICI Bank.

He specializes in the Real Estate business and has thorough knowledge with first-hand experience in the Real Estate industry. He managed a book of Rs 3000 Cr of Real Estate exposure for ICICI (South India).

Naresh is a Mechanical Engineer and has a Masters Degree in Marketing from Central University, Pondicherry and an MBA in Information Systems form JNTU, Hyderabad.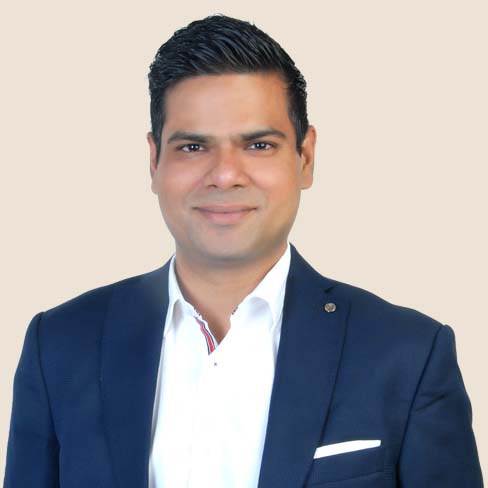 Prateek takes care of realty arm for Western India. This comprises client acquisition for construction funding and institutional broking in realty.

He also spearheads the company's marketing initiatives and has worked for large corporations for significant part of his career before beginning his journey as entrepreneur in 2012.

He has played different roles from managing sales at a telecom firm to being the director of a company which focused on international trading of metals.

Prateek is a B.Tech in Electronics and Telecommunications from the University of Nagpur.